websites
Various websites created in WordPress, Shopify, and Squarespace.
chef ivana raca
Celebrity Chef Ivana Raca owns and operates high end Toronto kitchens, make numerous television and in-person appearances, and has her own IG channel. I created her brand and website as an online business card, in line with her personality and endorsements.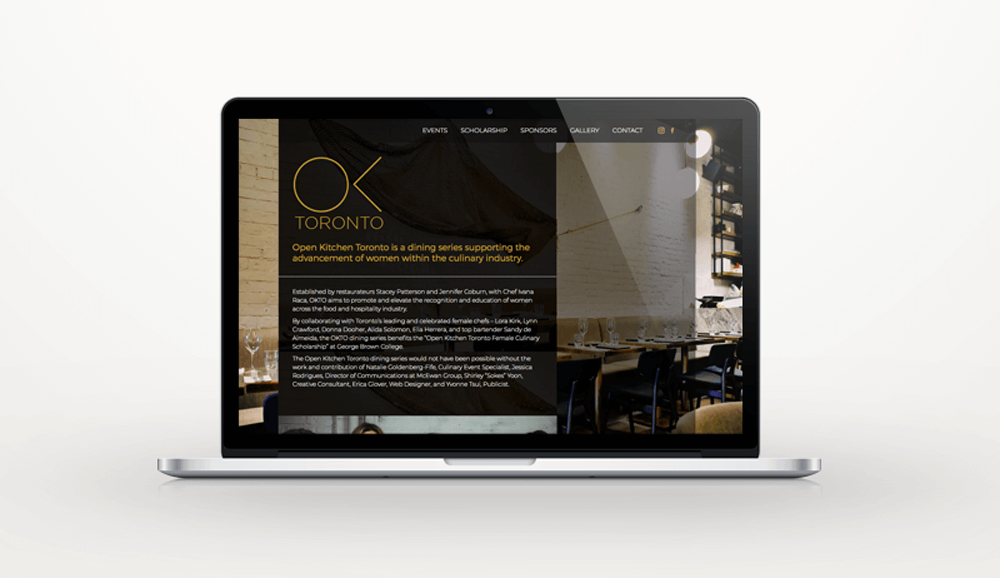 open kitchen toronto
https://openkitchentoronto.com
Open Kitchen Toronto is a dining series supporting the advancement of women within the culinary industry, raising scholarship money for female students in the George Brown College Culinary Arts Program. Collaborating with Toronto's leading female chefs, monthly dinners are held in some of the city's most popular restaurants. A live website and brand were needed at short notice for media attention and coverage, with their first event taking place within a week.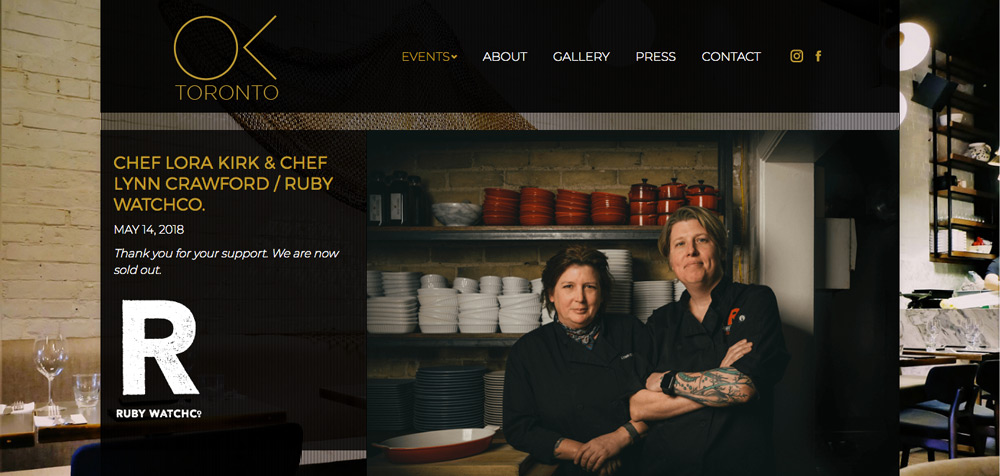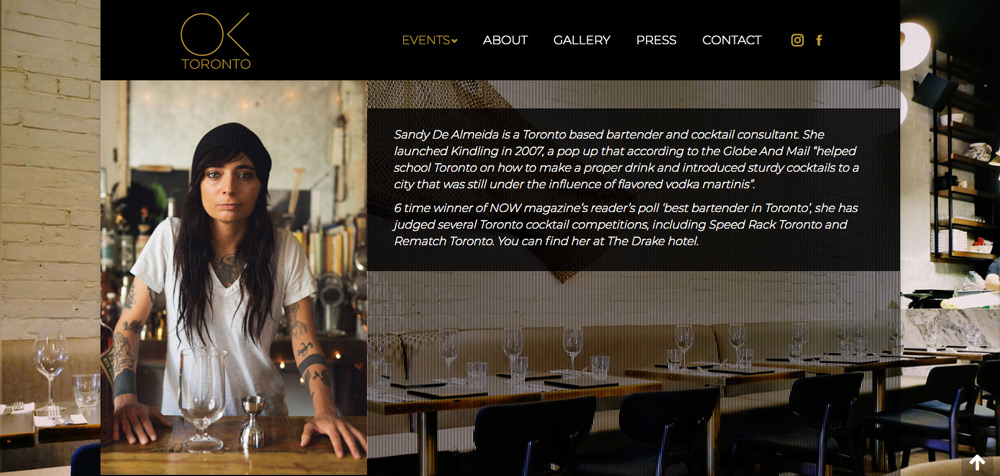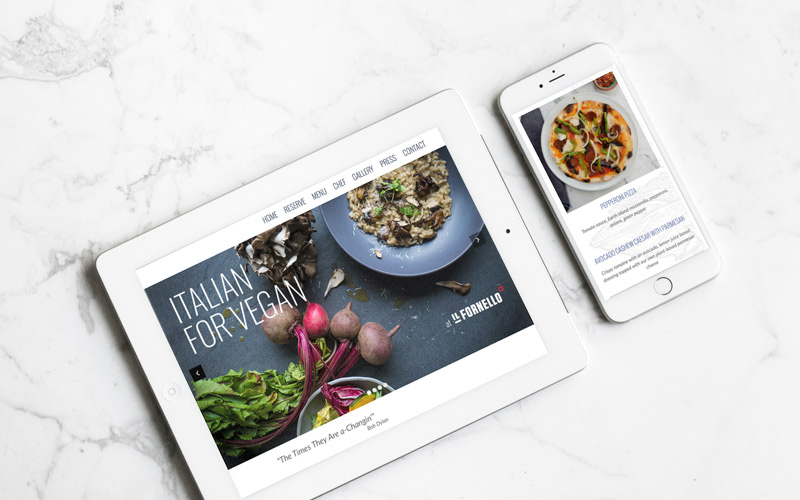 italian for vegan
Italian for Vegan is a supplementary WordPress website for the Il Fornello restaurant chain to promote its new plant-based menu. The vegan items are extremely popular and have attracted hundreds of new customers to the thirty year old chain. A modern, mobile- and thumb-friendly website with a simple structure was important to cater to the tech-savvy clientele.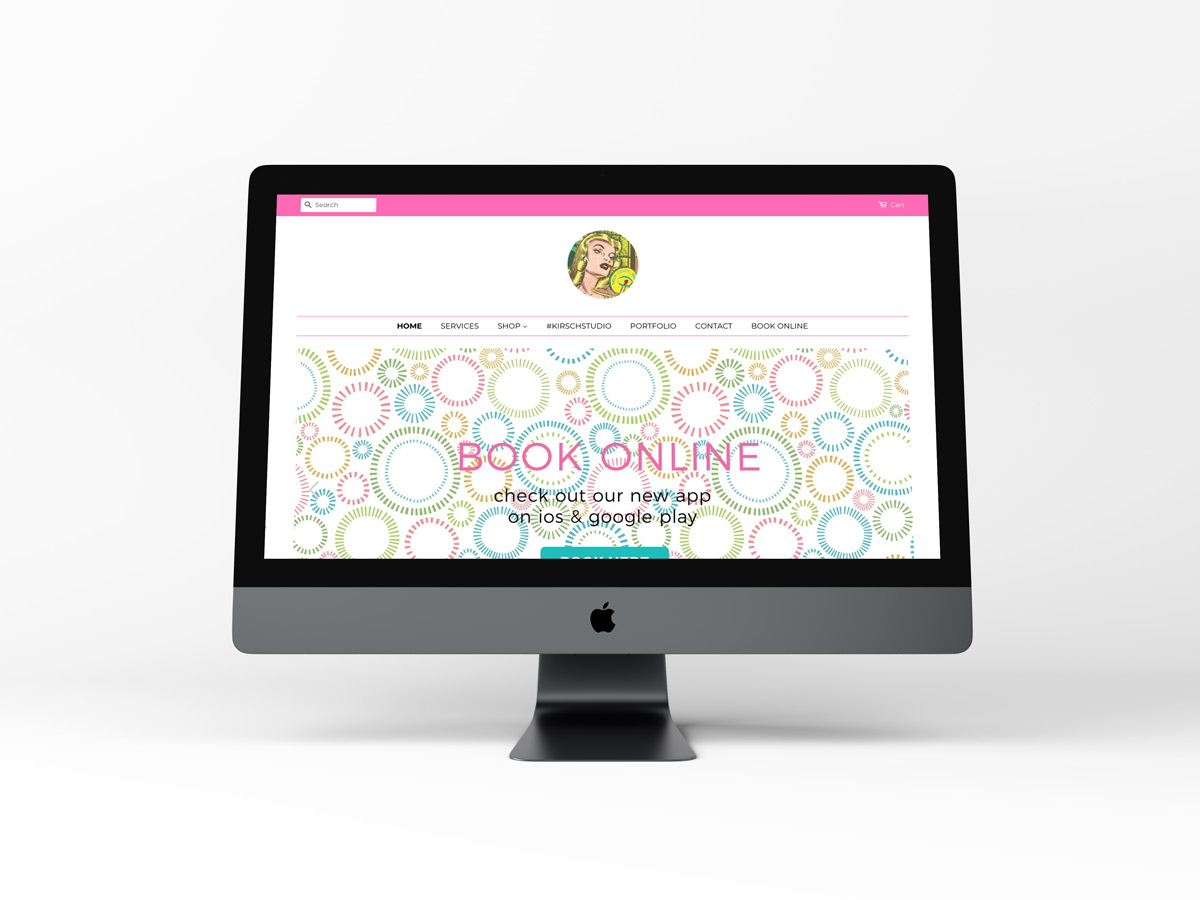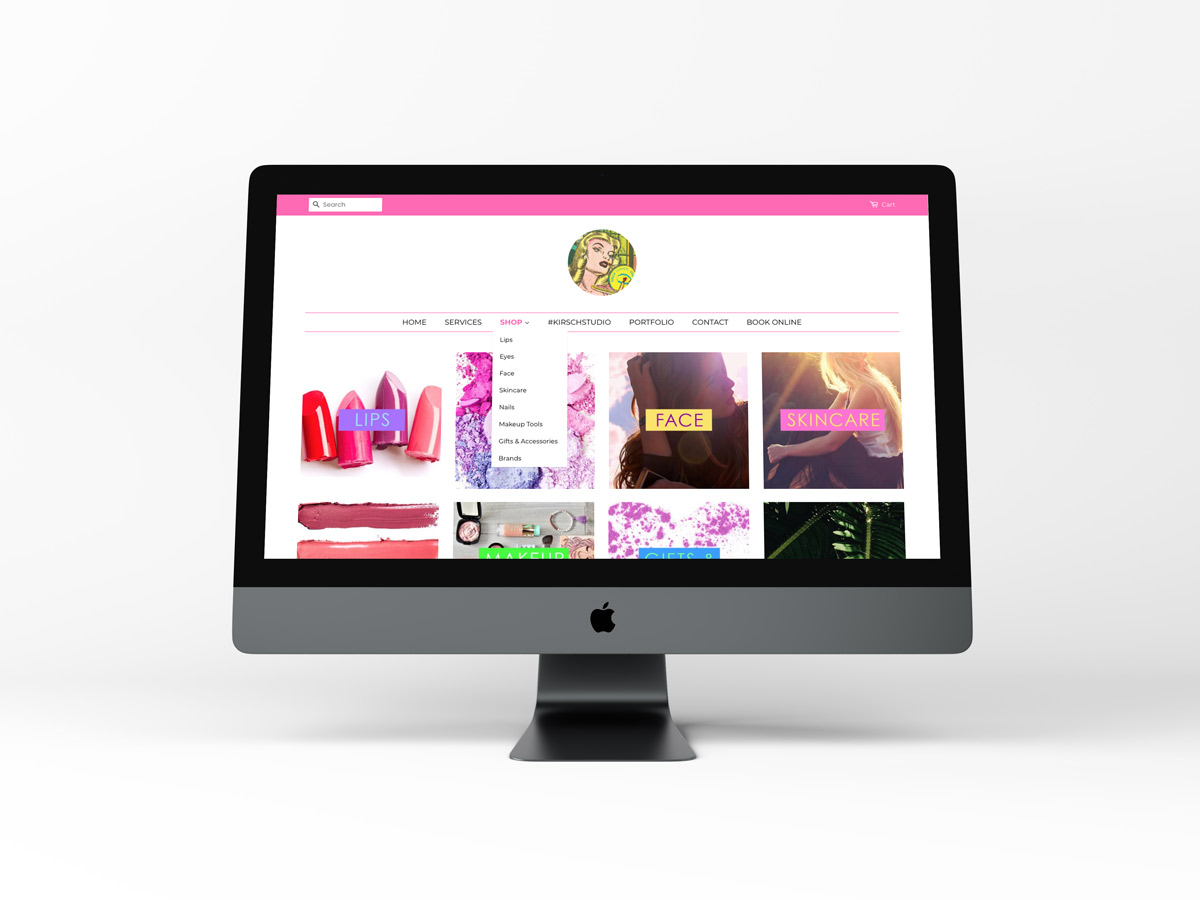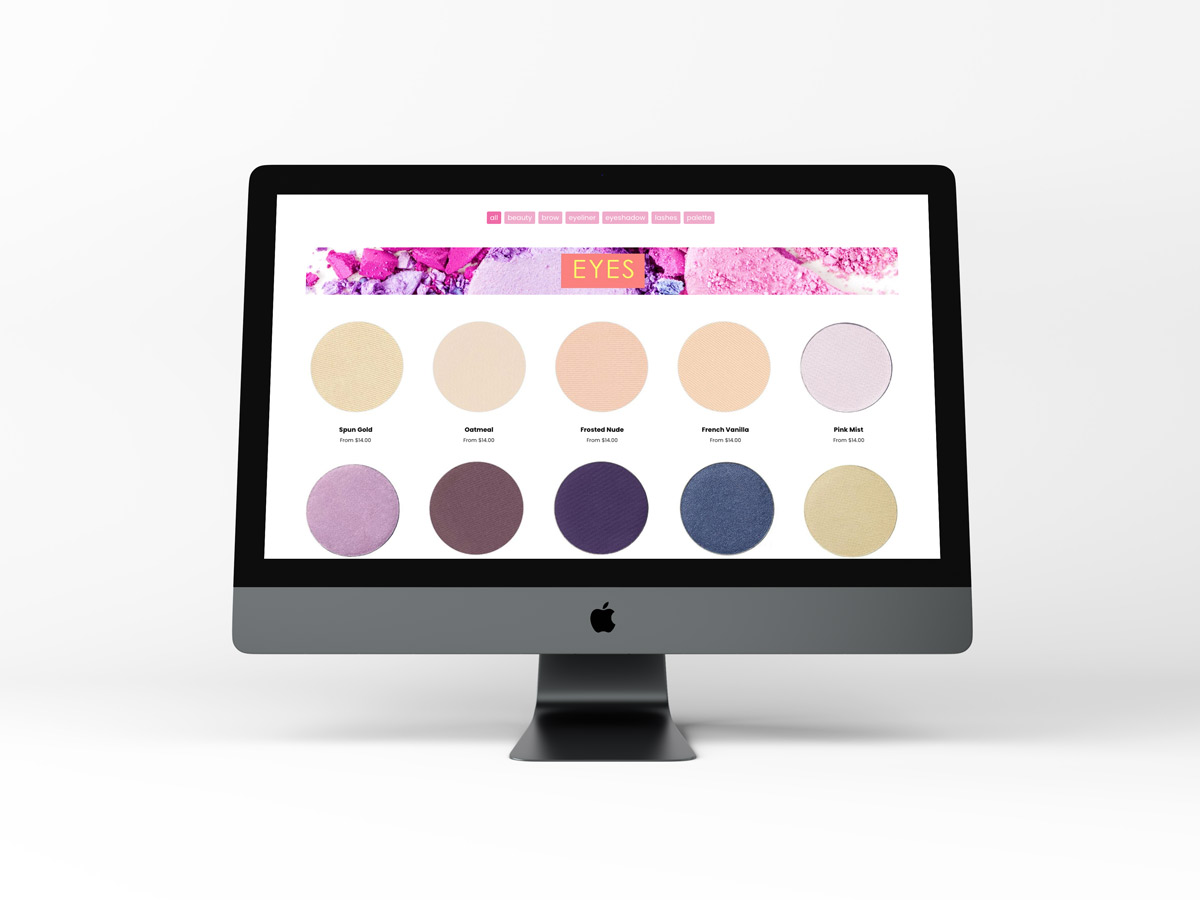 kirsch cosmetic studio
http://kirschcosmeticstudio.com
A Shopify transfer to be integrated with MindBody Online to book appointments as well as sell products. Products were transferred and merged from two other websites.